So I'm a little late with posting my advent calendar, as I didn't decide to make one until December 1st! Somehow it felt like December crept up on me this year. Living in such a tight space hasn't allowed for much holiday decor
or spirit
. I really love decorating around the holidays, fall is my favorite, but Christmas is a close second. Since I haven't been able to decorate or do crafts, it makes me a little depress :( When December 1st rolled around and we woke up to some light flurries, I decided it was time to get into the Christmas spirit! What better way than a count down with Christmas related activities?
That afternoon, Ethan and I ventured out to the Dollar Tree to pick up some supplies. All my craft supplies were left in storage, so I had to get a little creative. With Dollar Tree supplies and Microsoft PowerPoint, we created this advent calendar:
Here's the supplies we used (all from the Dollar Tree)
I made the numbers and such in PowerPoint. It was easy.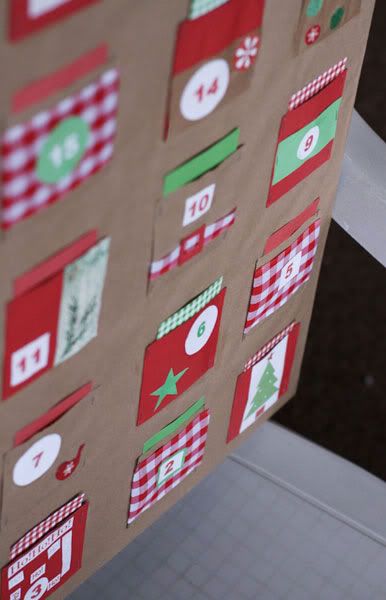 I can't wait to complete our count down!
Next year I would like to make a more planned calendar, maybe out of fabric or something that we can use year after year. This year we will make due with this one.
And lastly, Ethan wanted to share the snowflake he made at story time yesterday! He was very proud of it, my little crafter ;)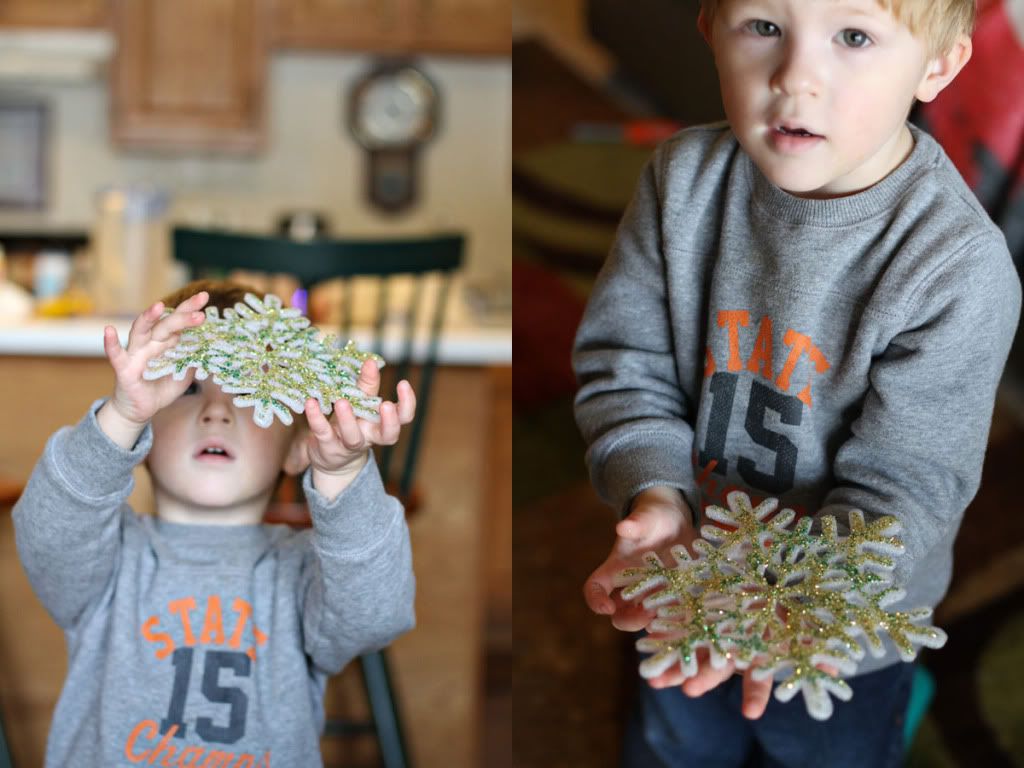 Linking with:
Someday Crafts
JAQS Studio
Sugar and Dots
Rolled Up Pretty
Tip Junkie
Night Owl Crafting
504 Main
Shabby Nest