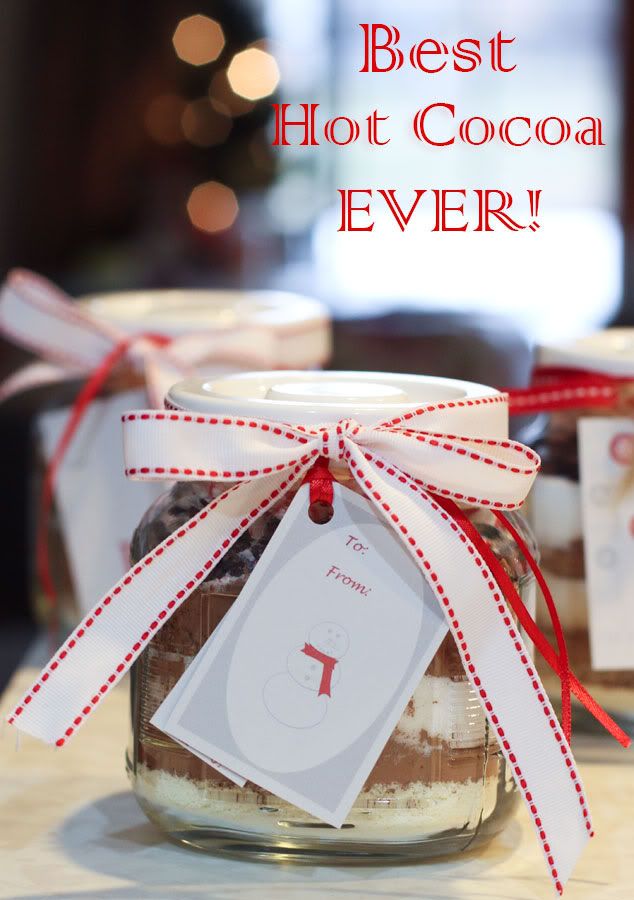 Trust me, this hot cocoa lives up to the title as
the
best hot cocoa EVER! I found this recipe
here
. When I saw the cute jars and the crushed peppermint I was sold! I knew I had to make it for someone this Christmas. And of course I wanted to try it too, so I made an extra jar just for us :)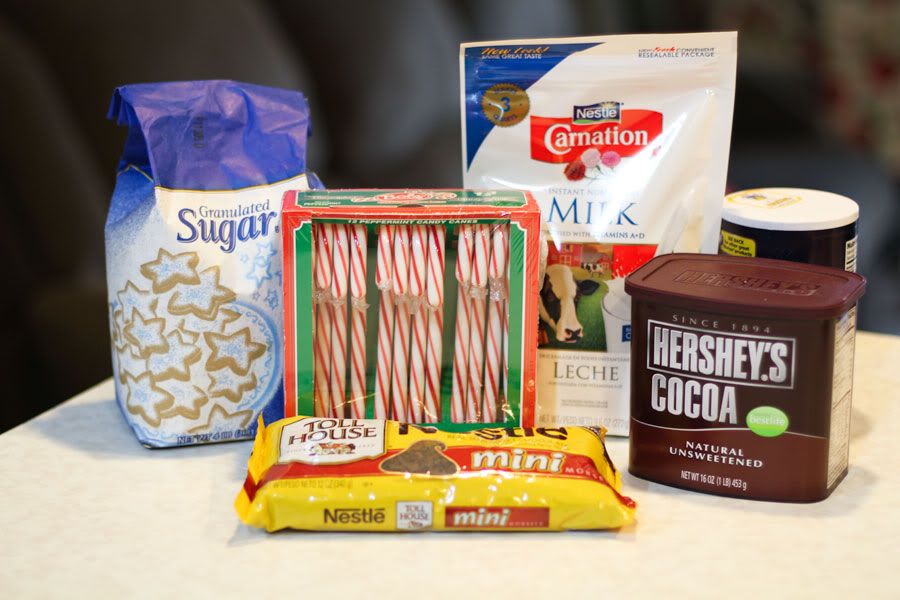 Here's the ingredient list:
1 cup powder milk
1 cup unsweetened cocoa powder
1 cup granulated sugar
1/2 teaspoon salt
1/2 cup miniature chocolate chips
1/2 cup crushed peppermint candy
*This recipe is for a quart size jar, my jars were a little smaller than a quart so I just accommodated for that.
All you have to do is layer the ingredients and try not to make a mess:
Powder milk, cocoa powder, sugar, salt, chocolate chips, & lastly crushed peppermint
I bought these jars from the Dollar Tree, super cheap!
After you are done layering & cleaning up the spilled cocoa, its time to embellish them with ribbon and a gift tags.
These are the gift tags I used. I made them myself in photoshop.
If you like them there is a free printable download at the end of this post!
Cute, right?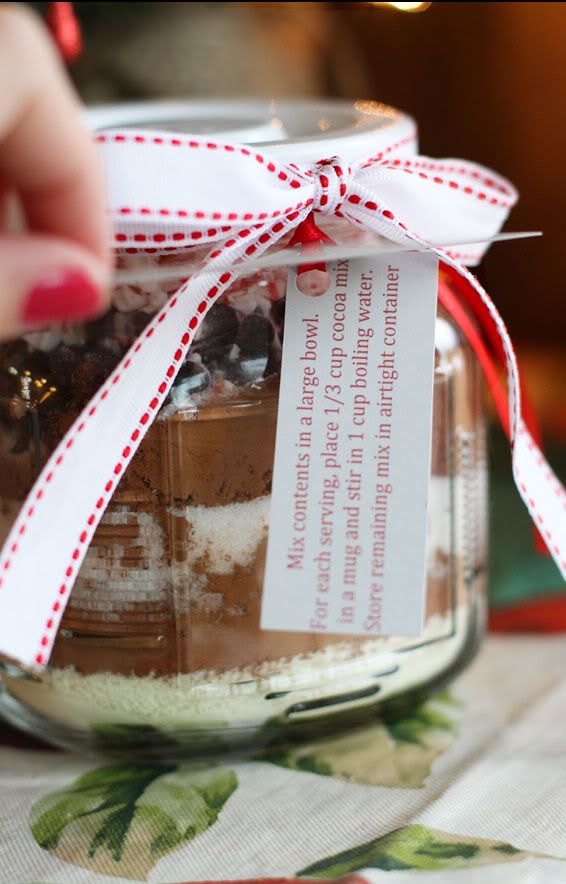 I also added this little note with directions: Mix contents in a large bowl. For each serving, place 1/3 cup cocoa mix in a mug and stir in 1 cup boiling water. Store remaining mix in airtight container.
It's that easy!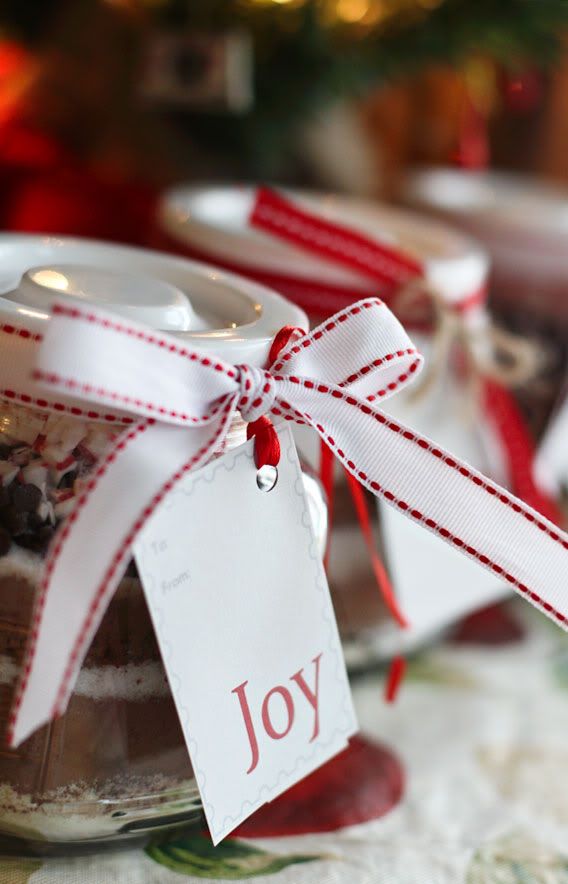 We've never had homemade hot cocoa before so we were a little skeptical of how good these would taste, but seriously it is the best! I don't think I will ever look at the white envelop hot cocoa the same way again! ;)
Now for the free gift tag printable
What do you think? Would you make this jars as a gift?
& How do you like my very first self made gift tags?
**Also
this
post was featured at
Honey Were Home
today. She picked her favorite 20 trees! We were at the top of the list (bottom of the post). Check out my post and her lovely blog and all the great Christmas Trees featured! <3