First up is a simple outfit. I wear this cardigan all the time and I even have it in black :)
Long sleeve shirt, jeans, scarf: American Eagle. Cardigan
and boots: Target.
Second outfit was all about layering. These can usually be found at the back of my closet. I just never seem to wear them, but I thought it would be fun to layer a couple tanks, add a cardigan and a belt. Not too bad for things I never wear!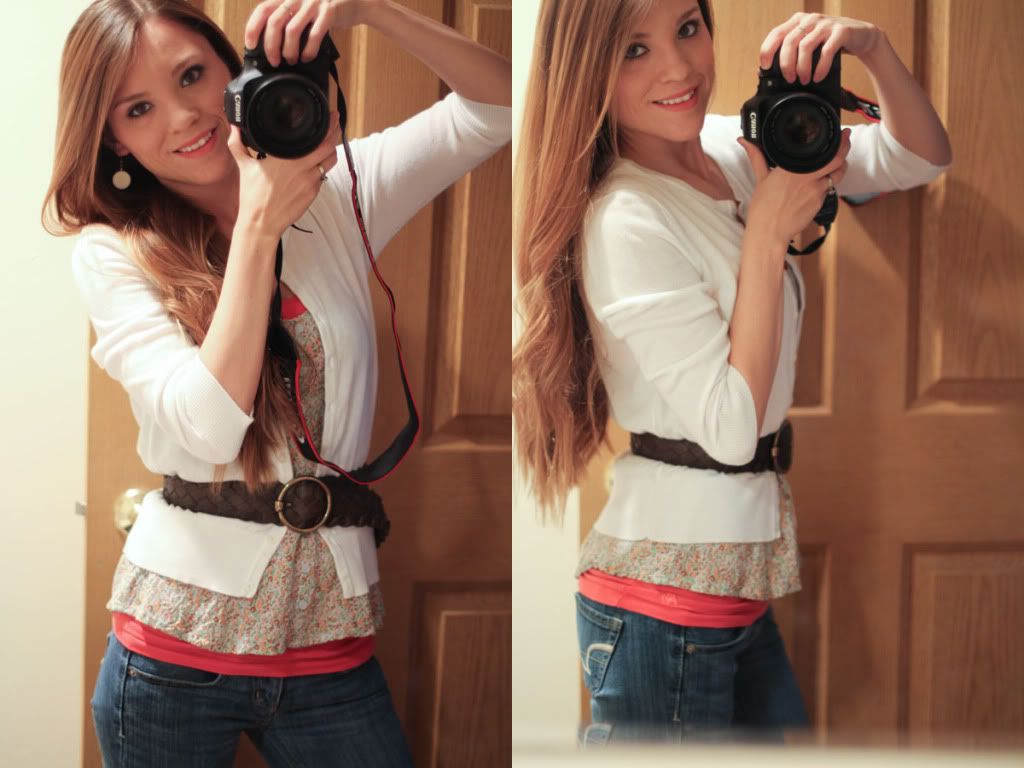 Cardigan
: Old Navy. Floral tank: PacSun. Coral tank: Aeropostale
. Belt: Gap. Jeans: American Eagle.
Since participating in WIWW, I've been pushing my comfort zones and trying new things. Mixing colors is something I seriously need help with! I tried with this last outfit, although it's not my favorite, I want to keep it real and post it anyways. Not every outfit is going to be a winner, but it's about trying something new, right?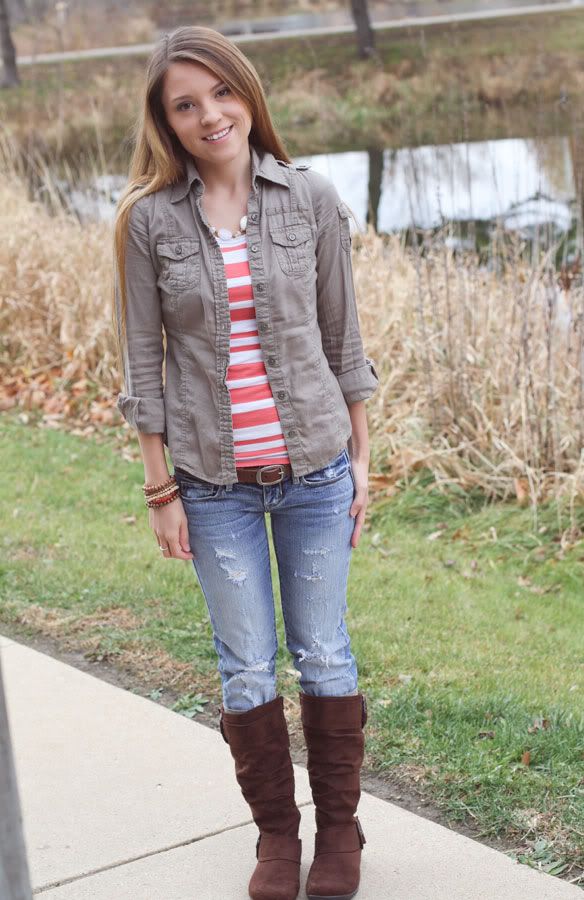 Button up: Kohls. Strip tee: Gap. Jeans & boots: Target.
Linking with: