Is everyone ready for Christmas?
To be honest, I still have to go shopping for a few more things, finish up wrapping presents, and start baking cookies. I sure hope the stores aren't too crazy as there is only 4 days left until Christmas!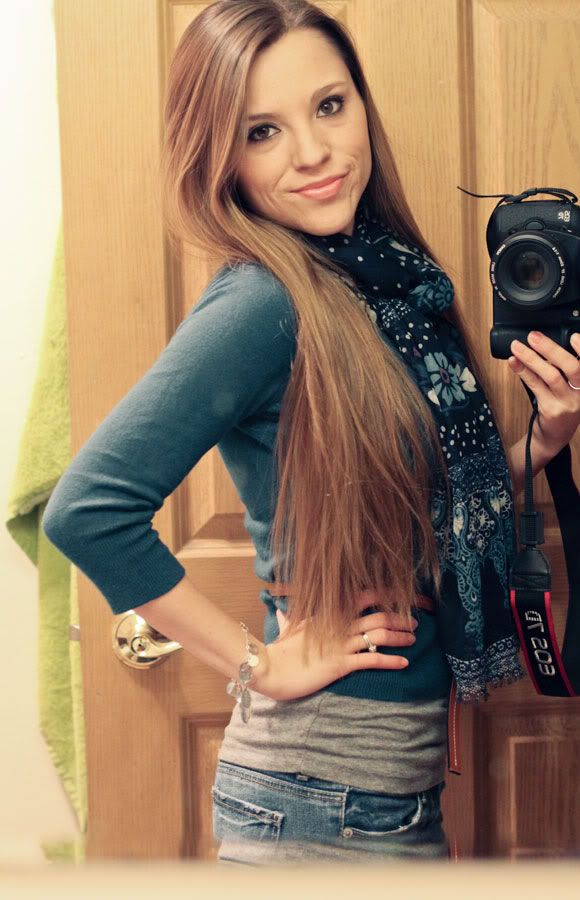 Sweater, Tank, Belt, & Bracelet: Target. Scarf: Van Heusen. Jeans: AE (of course! Seems to be the only store that has jeans that kinda fit. ugh)
Taking it bold with plaid and stripes :)
Sweater & button-up: Aeropostale. Jeans & Belt: AE. Boots: JcPenney.
This weekend we got snow! It was very exciting and made it seem more like Christmas, but the next day it was melted :( I am not one for liking snow, but I admit it doesn't feel like Christmas without it.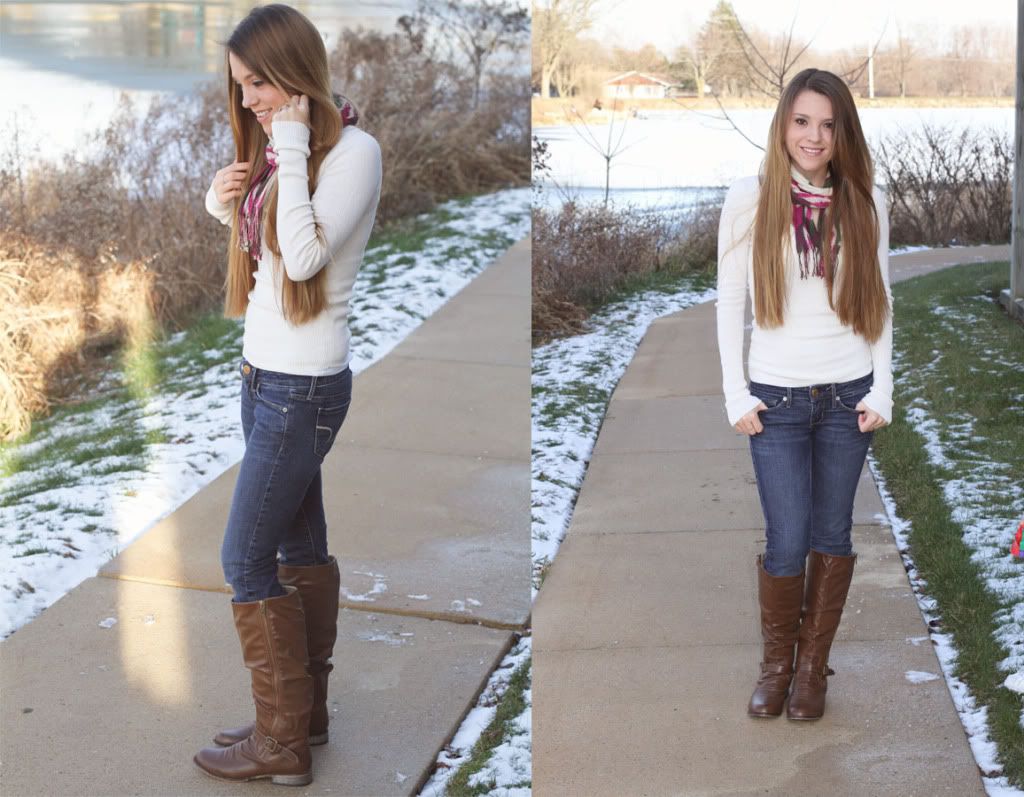 Sweater: Abercrombie (super old). Scarf: Walmart. Jeans: AE. Boots: JcPenney.
You will probably be seeing a lot of these boots this winter. After all the positive feedback last week, I feel more comfortable wearing them. All my girl friends live far away and the hubby's fashion advice isn't always on target ;) so I love hearing advice from my blog friends :) Plus, who am I kidding, they match with everything (at least that's what I think, ha)!