Anyone else feel like Christmastime went by way to fast?
Okay... me either..
Although I love Christmastime, new traditions, Christmas music, Christmas trees and decor, it can also be exhausting! Guess it's a good thing it's only once a year ;)
I am a little sad it's all over, I have a hard time adjusting to change, but I am ready for the New Year!
Ethan's birthday is right around the corner and I will soon be busy getting ready for that. Can't believe this will be his 3rd birthday :(
I have just one outfit to share this week. It was a last minute put something together outfit, and surprisingly those seem to always be my favorite ones!
Sweater: Kohl's. Scarf: Christmas Gift (Target, thanks GG :). White tee, belt, & jeans: AE. Boots: JcPenney.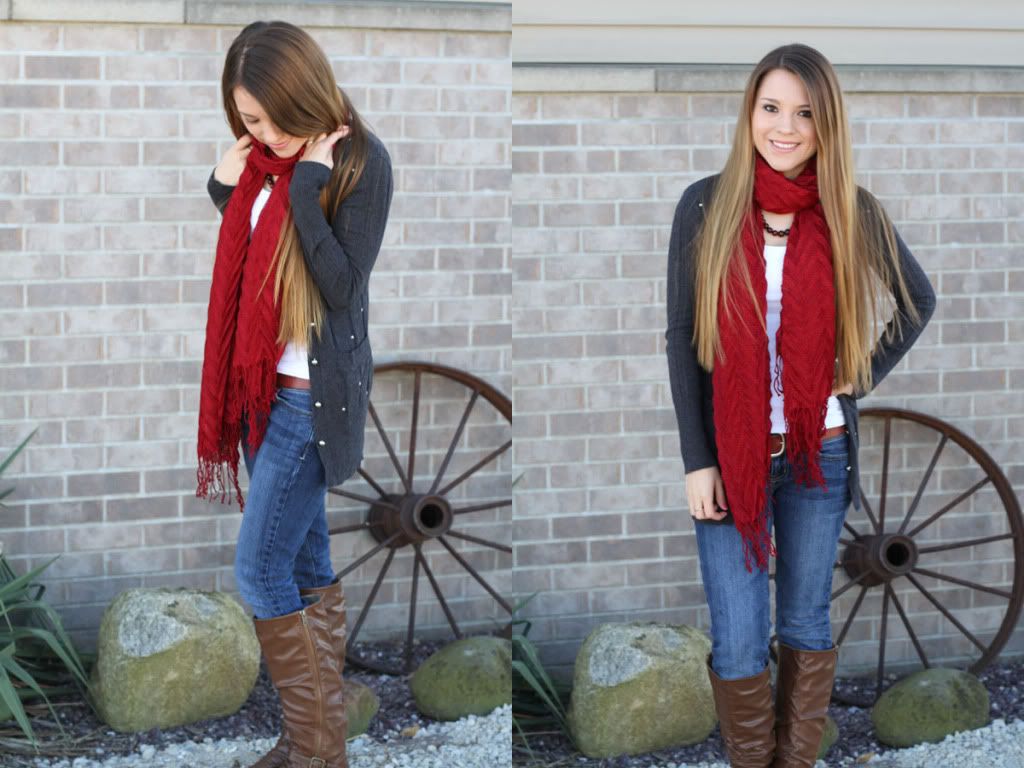 It was nice to get a break from blogging, but I kinda missed it too! Crazy how blogging becomes part of your life :) Hopefully I will have our Christmas recap up and ready to share with you tomorrow. I love seeing how everyone spent their Christmas!
Tell me, what was your most favorite memory this Christmas?