Just a few photos from last week. We have been real busy around here lately, so I am late with my instagram photos of the week. I've also been thinking about coming up with a cool title for the weekly post. What do you think, weekly snippets or just a few or do I need to think harder? Give me some ideas ladies!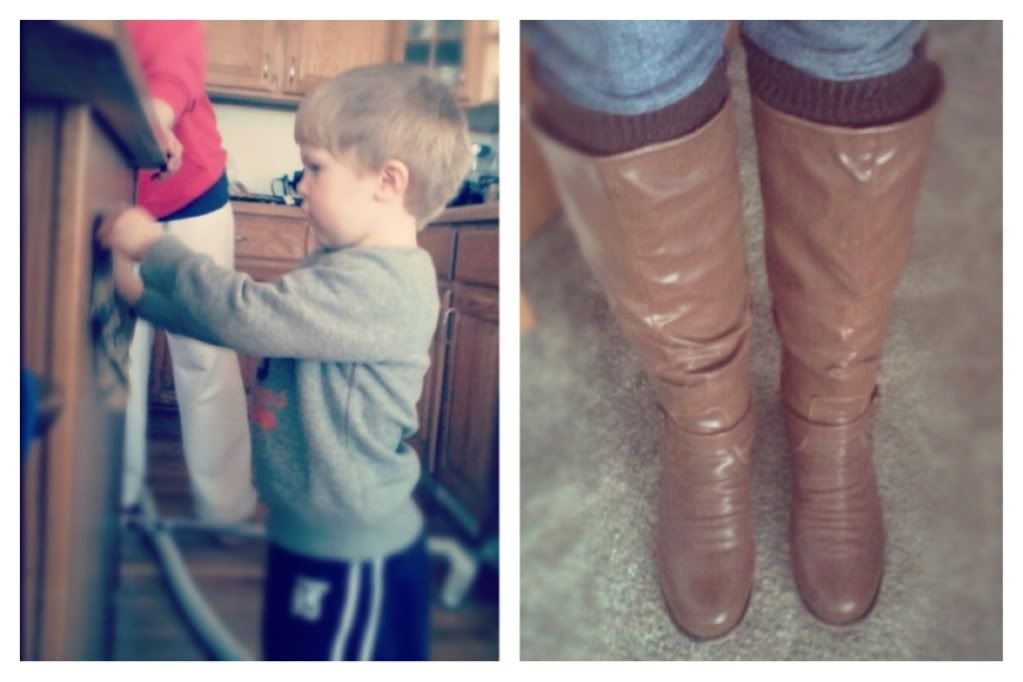 -This little man passed up shopping to stay home with Nana and clean. He's not my child.
-The leggings look. I am late to jump on the bandwagon, but that's every trend. I kinda like them, maybe in a lighter color.
-Four degrees, yep you read that correctly. Dragging my butt out of bed at 5:30am and going out in 4 degree weather (that's not including windchill) is not my idea of fun.
-Ethan playing with Daddy's old toys at GG's house. This tank has withstood the test of time.
-Top floor of the parking garage. I suggest if you are going to a new city and parking at a parking garage that you remember what street it was on, because walking around lost in 4 degree weather looking for you car in a big city is not fun. Thank you officer for the point in the right direction even if you thought I was a little crazy. Which I promise I am not...well maybe a little..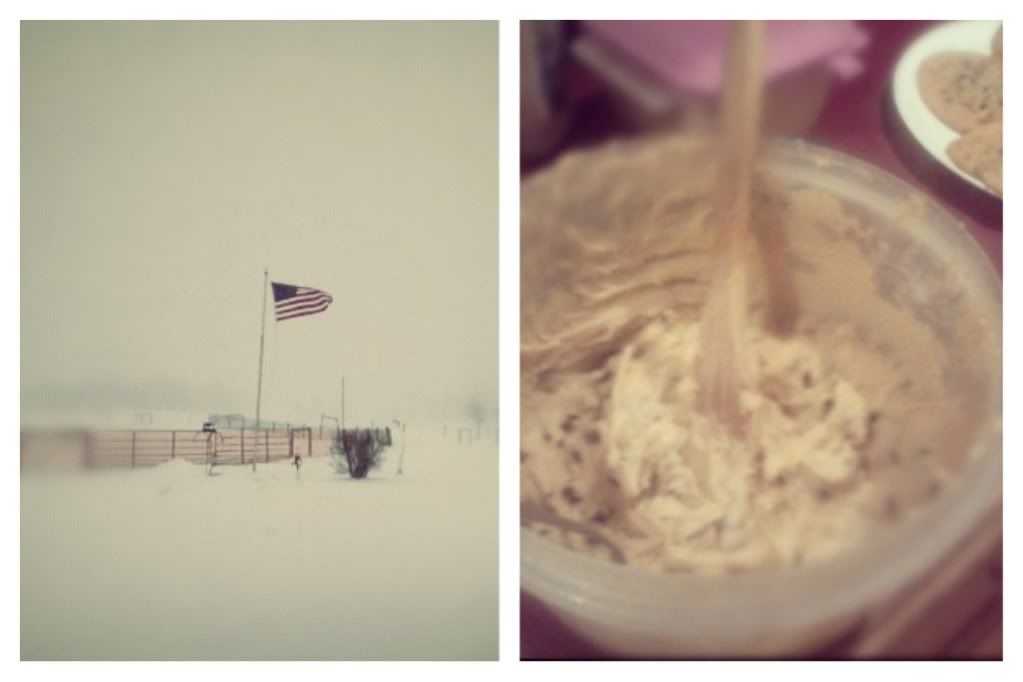 -It was a whiteout. 3.5 inches of snow.
-So Ethan and I stayed home all day and baked homemade cookies. I may or may not of ate 4 of these in one night..
-Driving pass the place we got engaged always makes me think back to that night :)
*Will you marry me?
Is that all you are going to say?
*I love you and want to be with you forever & ever
Of course I said yes!
-Almost four years hunny :)