I sit here writing this post as my boys are sound asleep in our bed. One of my favorite parts of the day is at night, when my husband and son are off in dreamland, I get a few hours all to myself. The house is quiet, the lights are dimmed, and I am in comfy clothes. I use this time to reflect on our day, catch up on tv shows, write blogs, read and edit photos. Whatever it is that I feel like doing that night. This is my "me" time. It's a great way for me to end my day.
Anywho, today I am back at it with What I Wore Wednesday.
Sweater: Local shop. Jeans: American Eagle. Scarf: Target (gifted). Flats: Maurices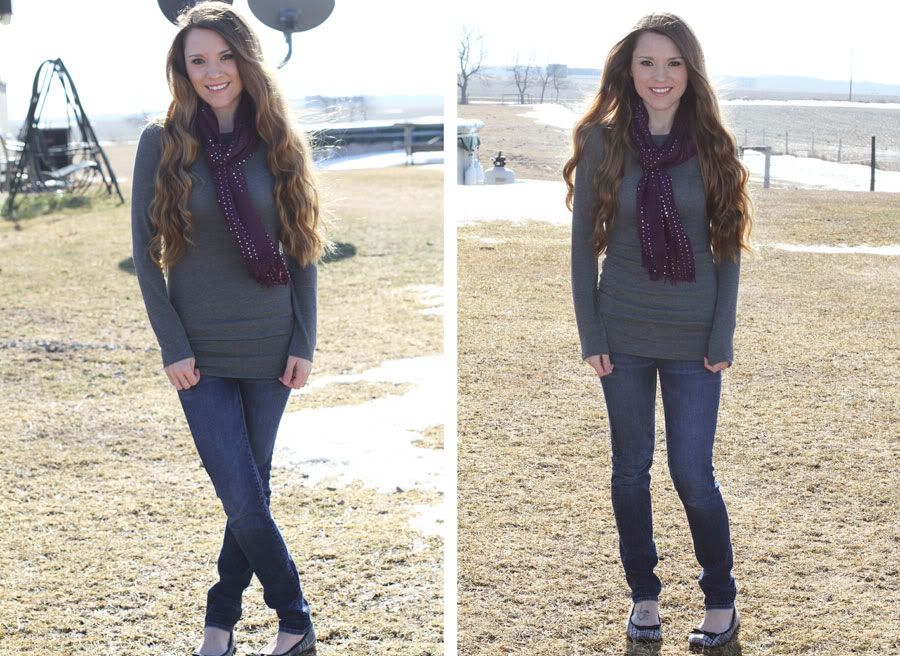 Sweater: Gap. Floral tank: Khols. Jeans: American Eagle. Boots: JcPennys. Cute little accessory: My little man
Now I am off to go crawl into bed and snuggle those dear boys of mine :)
When do you get your "me" time?