I can not believe it is Wednesday already!
If you didn't know, I am attending Creative Estate this weekend. I'm leaving early Thursday morning and I still need to pack, yikes! I am one of those last minute packer, and it never pays off because I always forget something! Anyways, I am super excited and nervous to attend and meet all my favorite bloggers :) More about Creative Estates later.
For now, it's time for What I Wore Wednesday!
Two outfits this week, check them out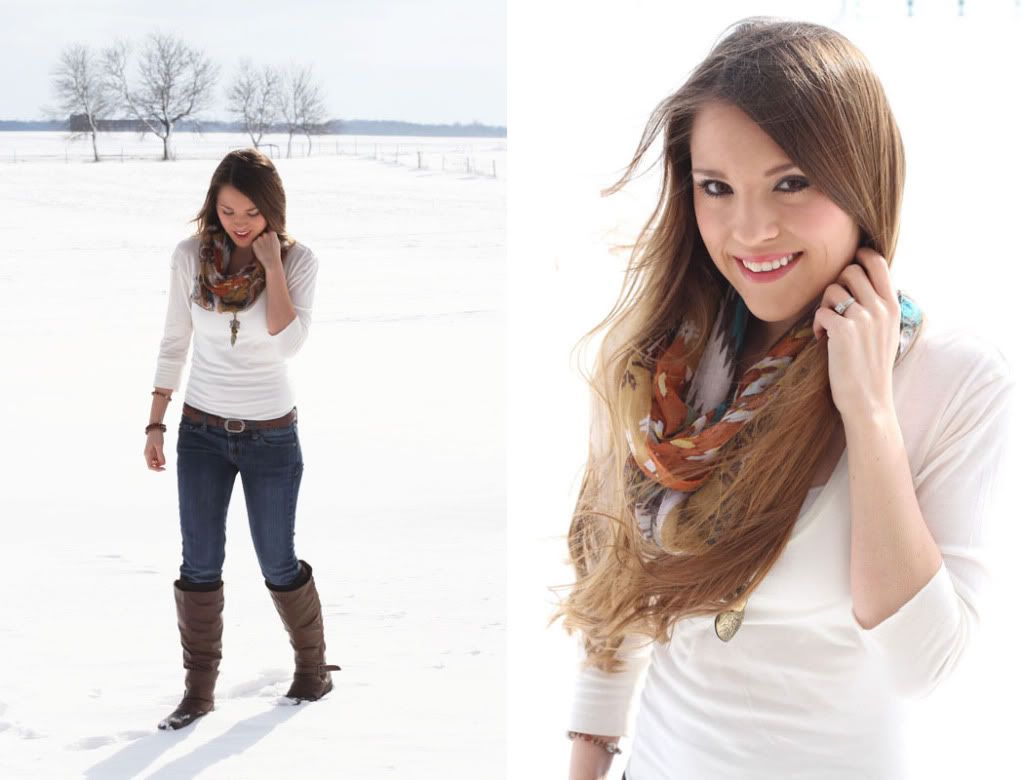 Top: Old Navy. Scarf: Rue 21. Jeans & Belt: American Eagle. Necklace: Walgreens. Boots: JcPenney.
Sweater & Jeans: American Eagle. Button-up: Aeropostale. Belt: Target. Boots: JcPenney.

I'm off to start packing and soak up as many kisses as I can before I leave my little man. Four whole days without him? What ever will I do!?
Have a great Wednesday!
Linking up 1, 2, 3