I hope everyone had a wonderful Cinco de Mayo weekend! Although we didn't celebrate the traditional way, it was nice to take a minute to think about my heritage. My mom is Mexican, being brought up in Long Beach, we grew up with a strong Mexican influence and culture. It was totally different than living in Wisconsin. I was telling my husband how we would celebrate Cinco de Mayo and how I remember as a little girl getting all dolled up in a red, white, and green skirt, full makeup, and hair, and preformed a traditional dance in front of our whole elementary school and parents. If you know me now, this is something totally out of character for me. I have major stage freight and get anxiety just speaking in front of a group of people, let alone dancing. Anyhow, it's fun to think about those days where we had no fear and no concept of self-consciousness. Days where we weren't afraid to just go out and dance our little hearts out, proud of our heritage and culture.
*****
1. Feeling a little extra girly this Saturday in floral.
2. Chase thinks his cute puppy face and stares will score him some snack...but it's not happening
3. Tuckered out little boy after his soccer game. He's starting to get more involved in the game and it so fun to watch him. Off subject, I am amazed by these lashes!
4. Cinco de Mayo dinner? Okay, far from traditional, but those are hot wings, so that counts...kind of..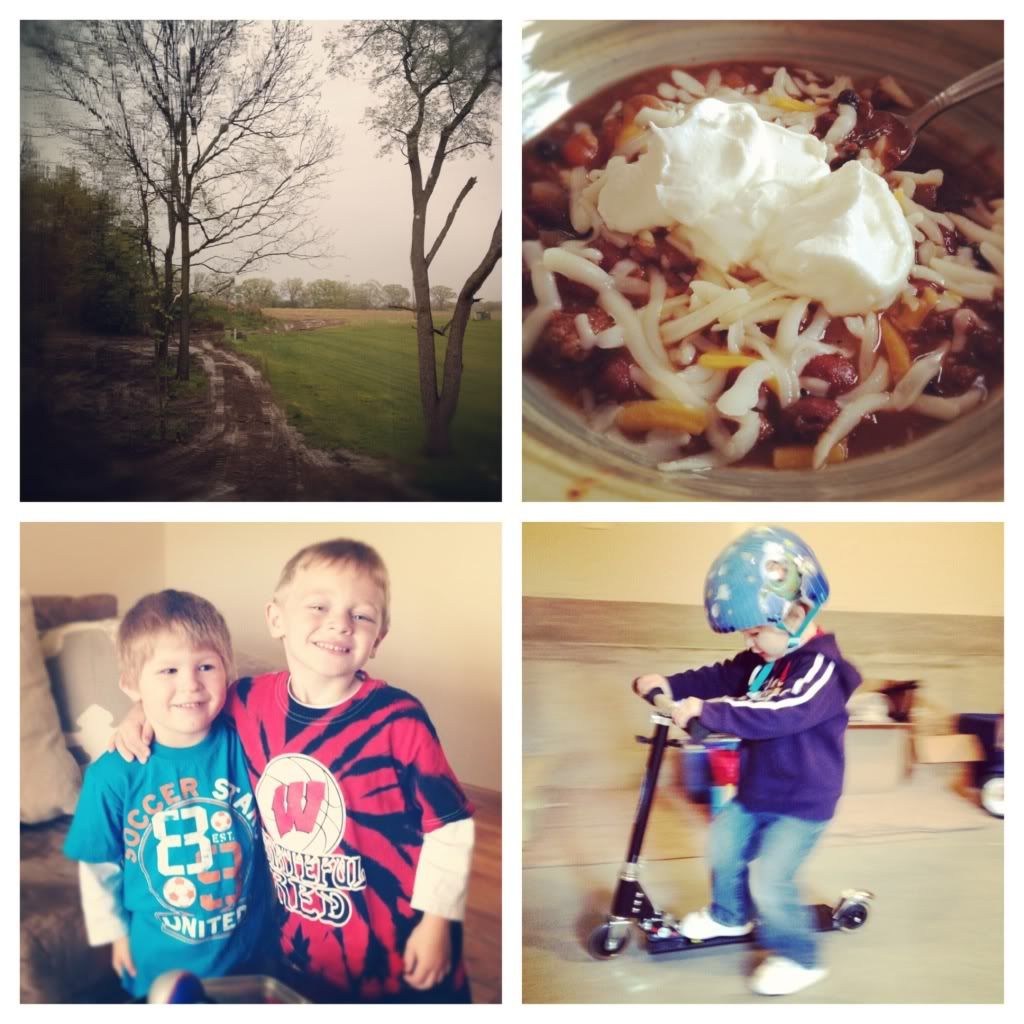 1. Springtime around here means lot of thunderstorms and mud
2. Cold days call for homemade chili topped with lots of cheese and sour cream
3. E's cousin came down to visit which called for a cute play date
4. Check out his new ride! He's bound to pick up some hot chicks with it and that toy story helmet.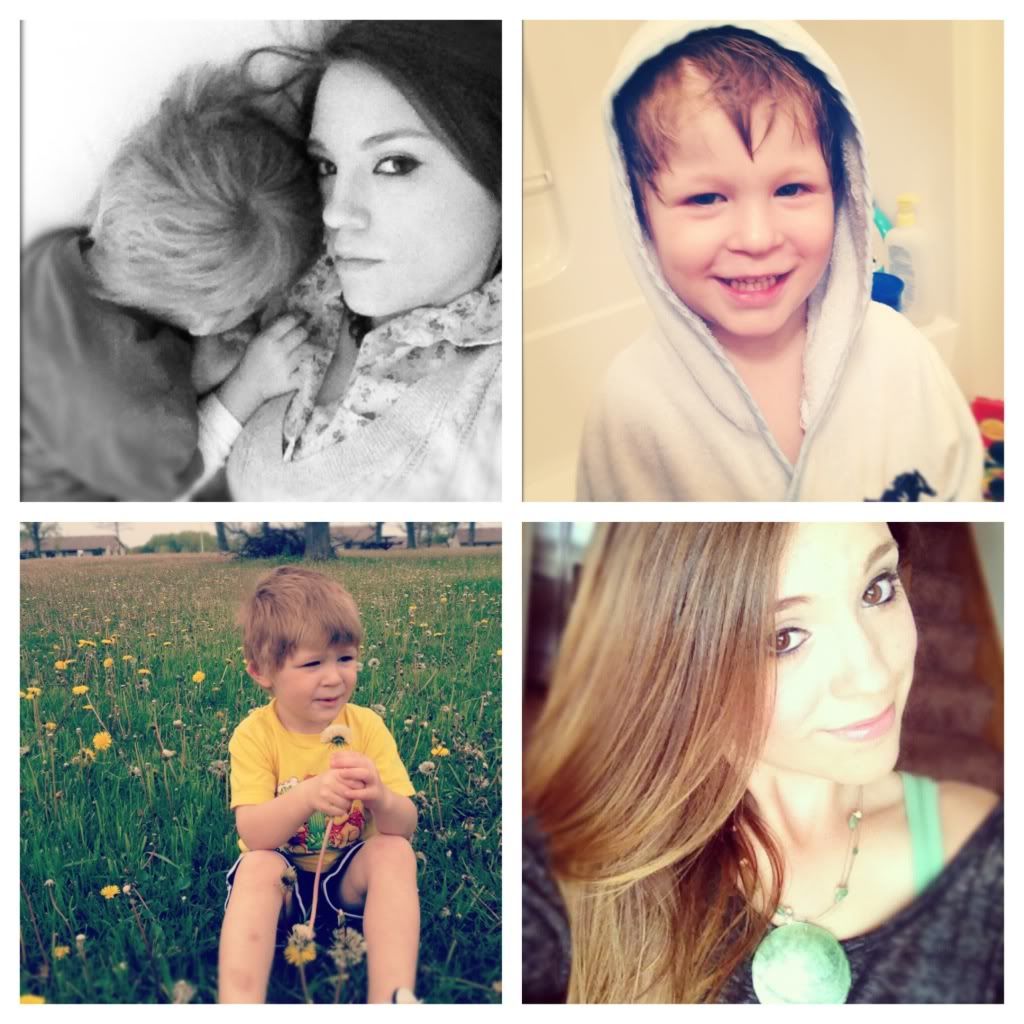 1. Nothing is better than afternoon nap times
2. Bath night and cute toddler smiles
3. Make a wish!
4. Bought this mint necklace 5 years ago. Mint is now in style, does that make me a trendsetter? Okay, you are right, I am far from it, but I do love me some mint clothing :)
1. Isn't this how all the cool kids watch TV?
2. Poor little guy fell and got two boo-boos on his knees. I will be sad the day Mommy kisses no longer makes the pain go away.
3.Spotted this in our backyard. Why hello foxy!
4. Progress is being made on our home! A drive way and seed planted for grass. Summer is looking more appealing than ever!
Did you celebrate Cinco de Mayo this weekend? If so, how did
you
celebrate?
Sharing here & here