Hope everyone had a great Memorial Day weekend!
Memorial day holds a special meaning to us. I feel an extra special relationship with all military personal, even if I don't know them. Maybe it's because I grew up with both my brothers in the Marines and then married a Marine, but I hold such high respect for people who are willing to serve our country. Willing to fight for our freedoms even if that costs them their lives. It truly is the ultimate sacrifice. I only wish we would recognize what our armed forces do for us more often!
Moving on, we did enjoy our weekend together. The hubs started his first official working day on Sunday, followed by three days off, so we are still enjoying our 'weekend.' :)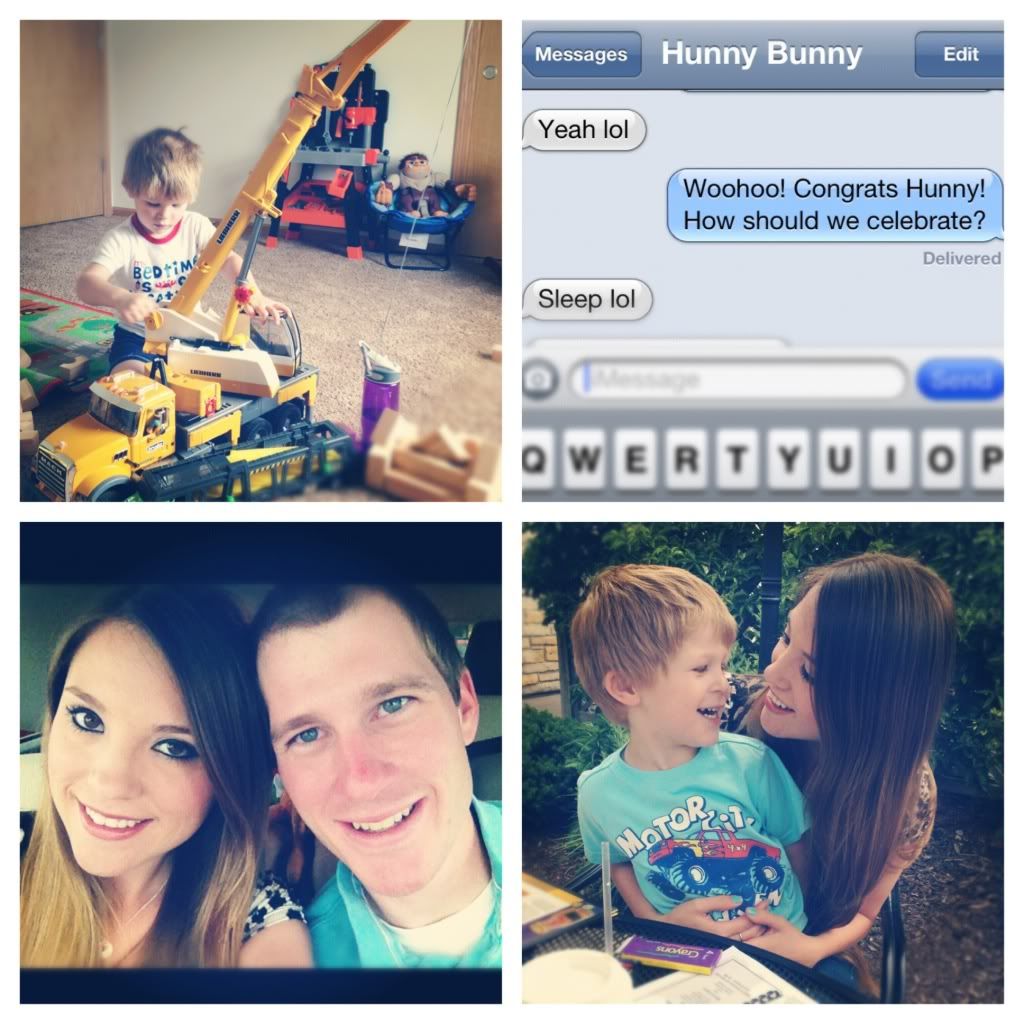 1. E building houses with his crane. He tells me he wants to be a house builder, car builder, fireman, and police officer. However, I think he would make a better boss ;)
2. Hubby completed both academy's. This is how he wanted to celebrate. Poor guy works so hard for us he's sleep deprived ;)
3. We did however go out on a dinner date Friday night to celebrate his successful completion
4. This little guy got to go too
1. Going for a 4.5 mile run before temps hit the 90's
2. Lunchtime was delicious
3. While Daddy went to work we went shopping at Toys R Us. E told me "Mommy I pinky promise I wont cut my leg with this chain saw" hehe
4. Spending a little time at the in laws. E loves going swimming with Papa and Nana
1. My little man looking so grown up. Heading over to a family BBQ for Memorial Day
2. Gingham and pearls, my fav!
3. Where's E at?
4. Thunderstorm nights call for a movie night. Finally got to see The Vow! It's so cute!
1. Went out shopping without E, which is something that rarely happens.
2. Picking flowers at GG's
3. Takes a fight to get him in the bath tub, but once he's in it's hard to get him out
4. A little project I've been working on for E's bedroom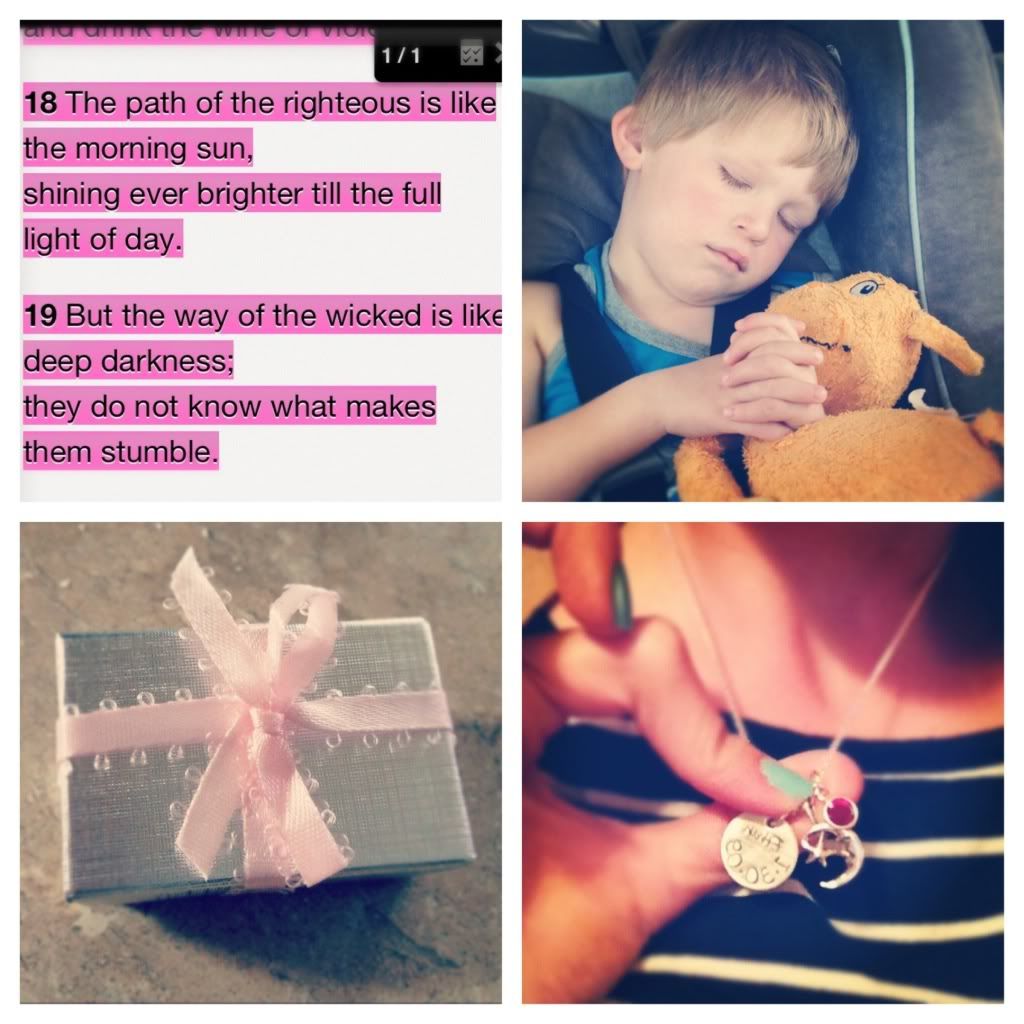 1.#Shereadstruth Seek lightness
2. Sleeping in his car seat so sweetly with his hands folded around Sam :)
3. Mother's day gift came a little late this year
4. What was in that cute little box. A necklace with E's name, birth date, birthstone, and a moon charm because E always tells me "I love you to the moon and back"
Linking up here!