Today I have a
sweet
treat for you! Erin of
Sweetness Itself
, is here talking to us about her me time. Me time is important to all people, not just momma's, so I am very happy to get a single gals opinion on me time. Erin never ceases to amaze me with her heartfelt post and her love for the Lord is always inspiring to me. Read Erin's interview and when you are done visit her blog, I promise you will love it!
****
Hi, Lisa's lovely readers! I'm Erin and I blog over at
Sweetness Itself
! I love encouraging and inspiring women to pursue faith, to embrace life, and to dream big! I'm a California girl who loves to write, wear red lipstick on ordinary days, and drink chai tea lattes.
I'm so thankful to be a part of this wonderful series this week - I've been reading MMT for a while now – nope, I'm not a momma (or a wife!) but, I've loved Lisa's tips on taking the time to find "me time" (I've also loved her fashion posts - doesn't she have the best hair?!) I think that no matter what your phase of life, "me time" is important – time to recharge and refresh.
What do you do for your "me" time?
As a post-college single gal, I don't have as many demands on my time as a momma. But soon after college ended and "real life" began, I realized I was running a hundred miles an hour with my hair on fire and I was exhausted.. I was saying "yes" to every friend who wanted to go out, every event I was invited to, every extra opportunity to make money.. and I wasn't taking any time to relax or recharge. So I started developing a routine. Every few days, I began doing something small – just me, and I began to realize how important this time was for me and how much it helped me to get things done, be a better employee, friend, girlfriend, sister, daughter, etc. Sometimes, I go to my favorite little tea house, get a cup of strawberry tea & a scone, and just write in my journal for an hour. Other times, I'll get an iced latte at Starbucks & simply take a walk around Target or the mall and window shop. Sitting down to read my Bible and pray is important to me. Sometimes, I sneak off to Barnes and Noble in the evenings, grab some magazines and sit on the floor between tall bookshelves while I sip hot coffee and read. (Noticing a trend here? I'm coffee-addicted, haha!)
Do you take part in activities or hobbies for your "me"time?
Doing random DIY projects and crafts is a way I spend my "me" time. I love just sitting on the floor in the middle of mod podge and pretty paper, and creating something I think is beautiful. I also love doing Pilates workouts, drinking tea and cuddling up with a good book, or just reading blogs!
What do these activities/hobbies mean to you?
They are so important to me, especially as I've gotten older. "Me" time helps me to stay focused on what I'm doing, what my purpose is, and helps me keep focused on my goals. If I don't take "me" time, I soon find myself in a hurried frenzy of "doing" and I tend to lose sight of why I do what I do. It helps me to stay true to myself and not get caught up in comparing myself to others, listening too much to naysers, and just doing things as a people pleaser. It helps me to stay grounded and focused.
What do you do to ensure that you get your "me" time? i.e. do you wake up early or stay up late?
I'll often stay up late, after work is done and commitments are taken care of, so that I can do a fun creative project, read a new book, or just paint my nails!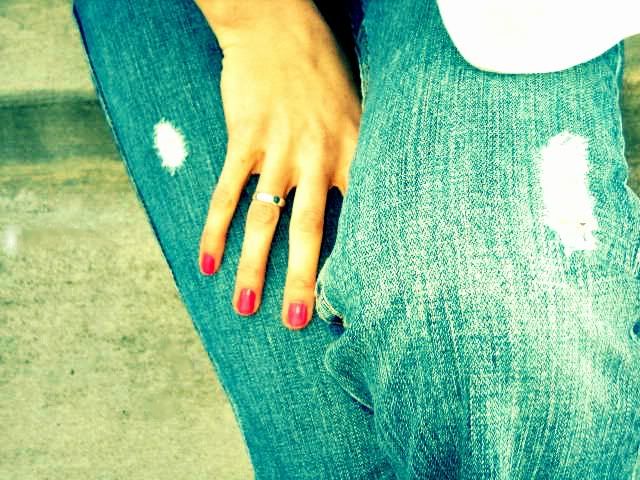 How much does it mean to you to get time to yourself?
It means so much. When I don't take me time for a week or so, I begin to notice it - I become drained and weary. It's amazing to me how just an hour or so of "me" time can do wonders for my perspective and can keep me going for a couple days! Also, my faith is very important to me, and so I also try hard to spend some quiet time every morning - journaling, praying, and reading my Bible to stay focused on what's truly important in my life.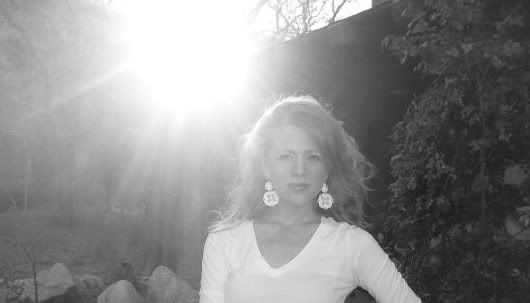 How often do you get your "me" time?
I try to get "me" time every day, which I know is a luxury for the hard-working mommas out there – trying to enjoy this time now haha!
Why do you think it is important for women to have that time to invest in something they enjoy?
I think it's so important! As women, we are pulled in so many different directions – which can be a good thing, because we have lots of opportunities and roles. Yet, we often get so caught up in doing that we forget to nourish ourselves emotionally, spiritually, and physically – it's important to recharge so that we can keep giving out to those we love and investing in the things we want to accomplish! Having fun and just being is important in balancing being busy, working, and doing. Balance is key in life and I am learning to find mine through taking "me" time. Remember, you're worth it, ladies! And your families and lives will be better off if you are happy and well-taken care of yourself.
****
Thank you so much Erin for your wonderful post! I love than you are taking the initiative in your life and making time for yourself. Getting in the habit now, will only make you a better wife and momma in the future, and we all know you will be a great one :)