Check out what we were up to all week!
1. Nothing's cooler than blowing large bubbles with bubble gum, well at least to toddlers...In E's book I'm the coolest ;)
2. My favorite mid-morning snack. Love coconut milk!
3. New favorite obsession... Nutella! Why hasn't anyone told me how delicious it is?
4. Beware, he may look adorable, but he packs some sass!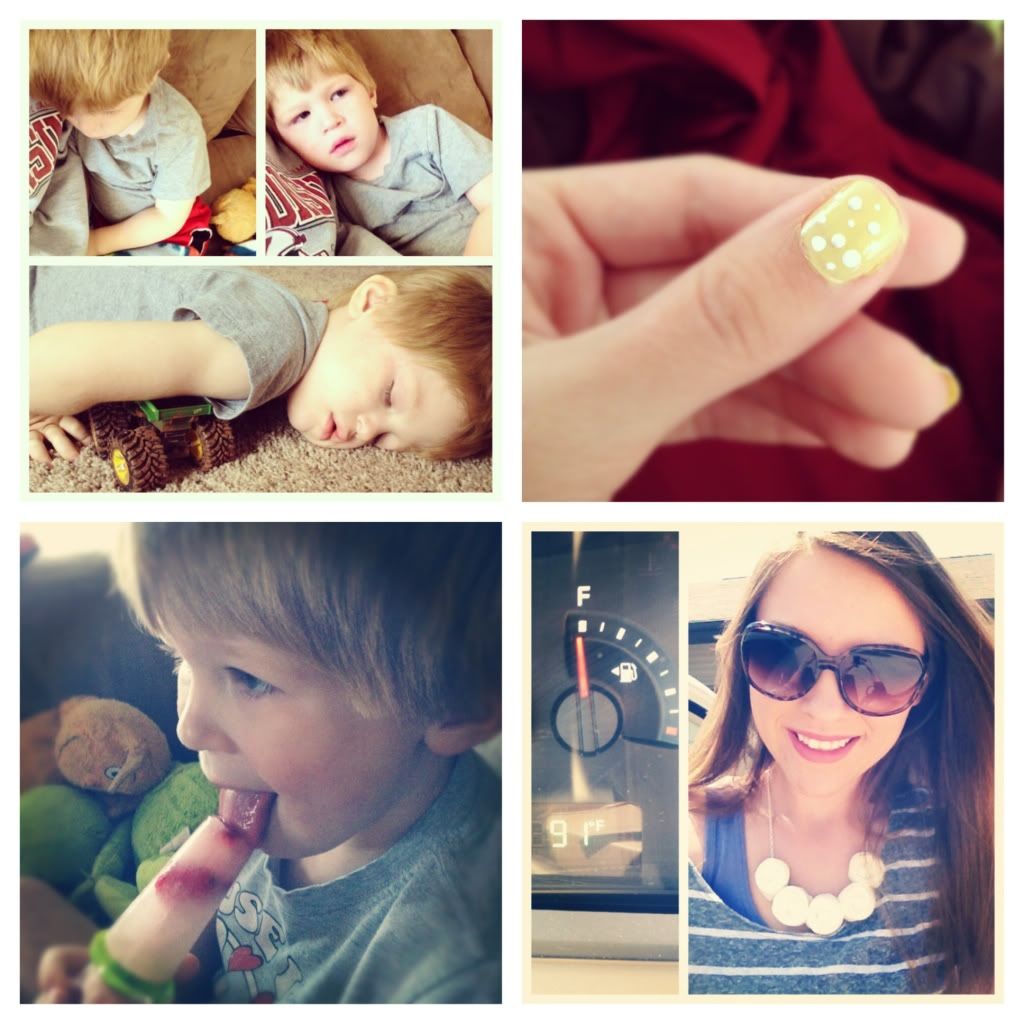 1. E came down with something this week. Poor guy woke up sick to his tummy, throwing up and a slight fever. The next day he was all better, but now he's sick again :(
2. This is what I do while E naps
3. Nothing beats a homemade Popsicle after a long run. Of course E worked extra hard in that jogging stroller ;)
4. This weekend we got to experience some hot weather! Now I remember what summers in 29 Palms felt like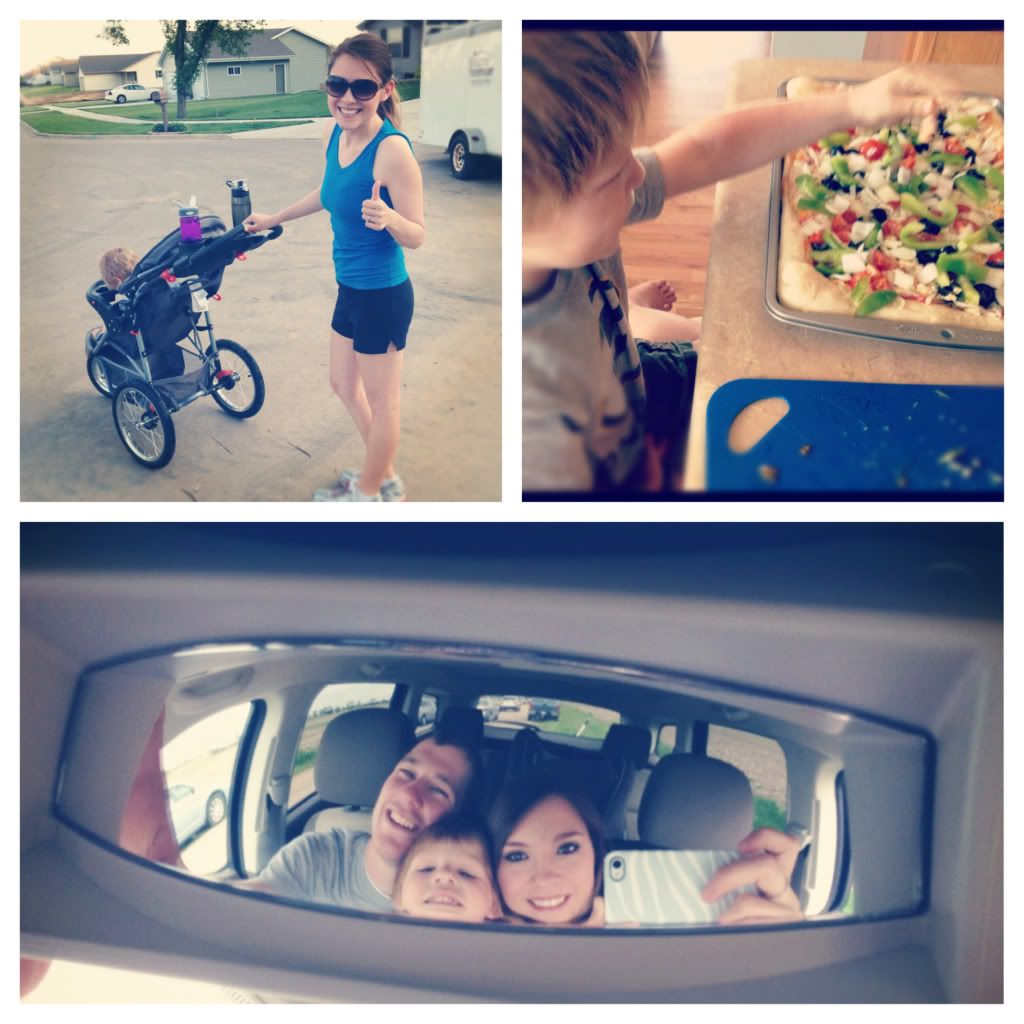 1. Friday night run before we headed to the Cellcom race in Green Bay for the weekend
2. Homemade vege pizza with stuffed crust is the best, especially when this little guy helps make it
3. Family photo fun. Oh, how I love these two :)
Want to keep up with us all week long?
follow me on twitter @mommasmetime, instagram @lisa_mommasmetime, or
facebook
Happy Monday!