It's been years since I've worn a skirt last. I don't know why I've gone so long without wearing them. I kinda forgot how girly they make me feel. I remember in high school, my group of friends and I would always wear skirts. Even when temperatures were way too cold out, we would walk into school with our matching outfits: skirts, flip flops, and pearl necklaces. This brought us to the nicknames of 'pearl girls' and 'the bettys.' I'm not sure we ever figured out the last nickname, but then again maybe we didn't want to know. It's just fun to think of those years of matching outfits. Every time I wear a skirt I think of those days.
Anyways, as you guessed, I am wearing a skirt in today's WIWW. I am loving this cobalt blue belted skirt from Target. It even has pockets, which I am totally loving! Sometimes it's nice to just dress up for no reason and leave the house feeling comfortable and girly :)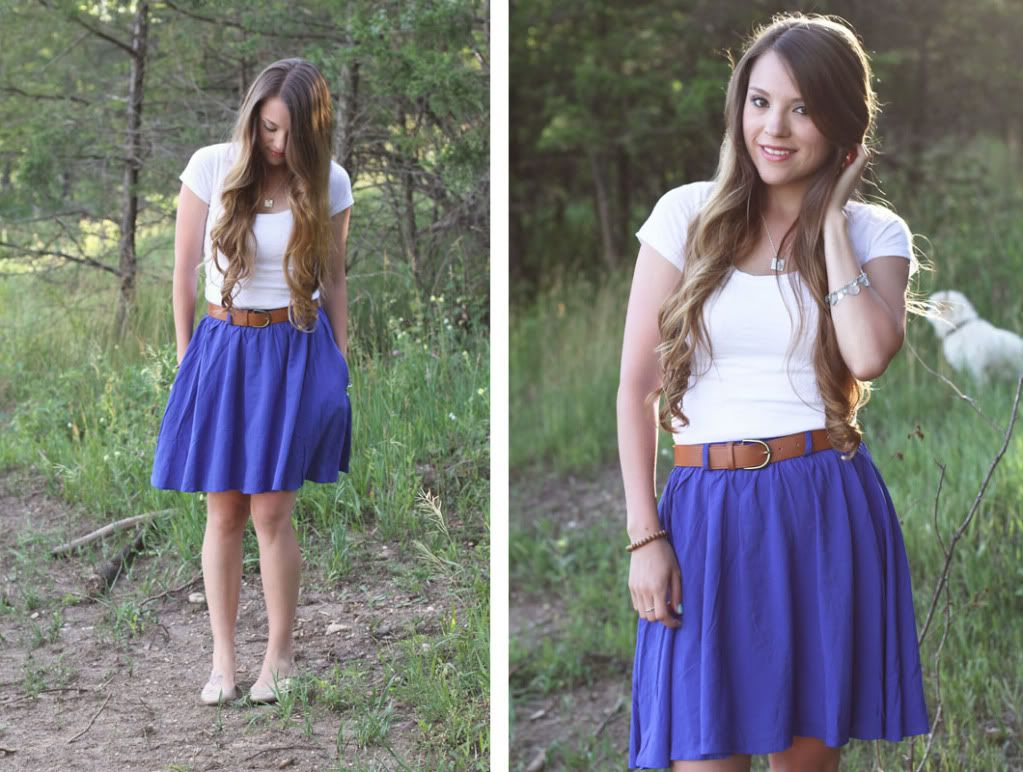 Skirt & bracelet: Target. Shirt: Aeropostale. Flats: Kohl's. Necklace: Lisa Leonard Designs.
What I'm also loving is my new Lisa Leonard Designs necklace!
If you haven't already, you should totally check out her shop
here
and come back tomorrow for a Lisa Leonard Design
Giveaway
! I promise this is one you want to enter!
Happy Wednesday!
Linking up with The Pleated Poppy