Cardi & Tank: Target. Stripped Tee: Gap. Jeans: American Eagle. Flats: Maurice's. Flower: made at CE by the lovely Ashley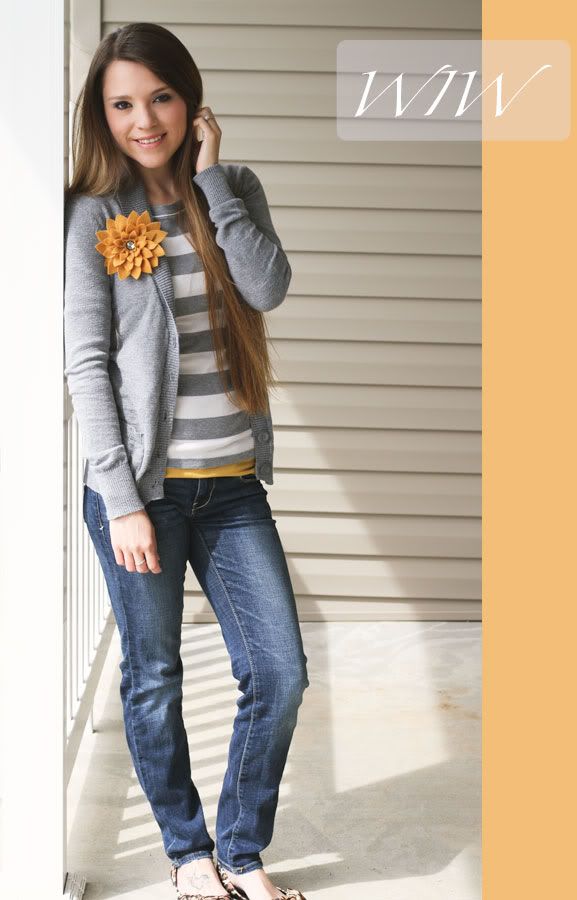 Today, I had a bad day and to top it off I didn't get much completed.
I only finished 1/2 the painting job in our kitchen
I left all the dinner dishes in the sink
I had piles of clothes stacked up
And
Instead of finishing painting, I opted for a nap with E
Instead of starting laundry, I went on a 3 mile run with the hubs
Instead of loading the dish washer, I sat on the couch with my boys eating ice cream and watching the voice
Sometimes, what you should be doing, isn't as important as what you end up doing.
Which makes for a much better night.
Linking up with The Pleated Poppy
,
Momma Go Around
, Rolled Up Pretty