Sharing a little bit of our week in snippets!
A smile for the little things in life. dinner in a box, much needed haircut, picking summer flowers
Holy fry, favorite chips, happy cows come from Wisconsin, teach him young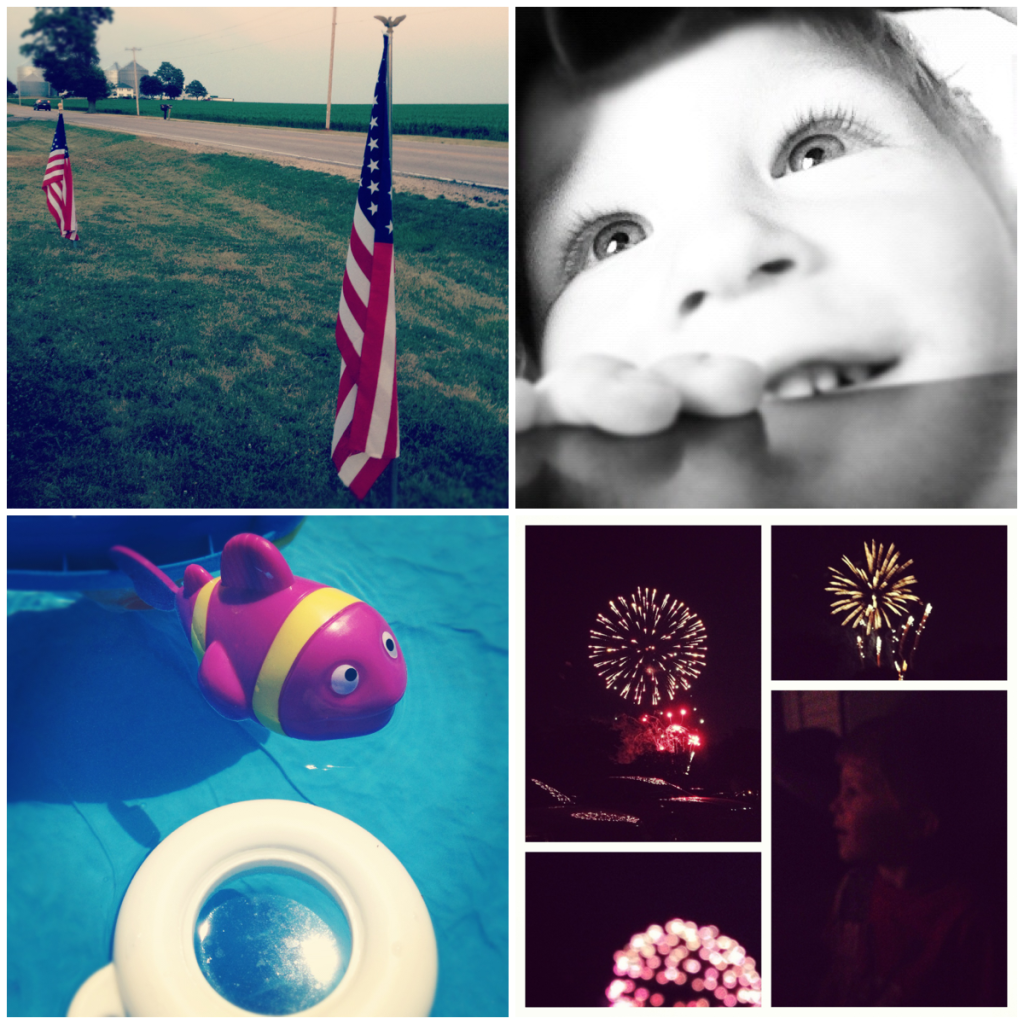 Patriotic concert, eyes that melt my heart, swimming in the kiddie pool, early firework show
What are your plans for the 4th?
Linking up here.