1. It's been a hot week, this was just the temperature of the pool!
2. E is ready to go swimming
3. I'm all out of contacts, so I will be feeling a little nerdy for the next month
4. Trip to the bookstore always involves Thomas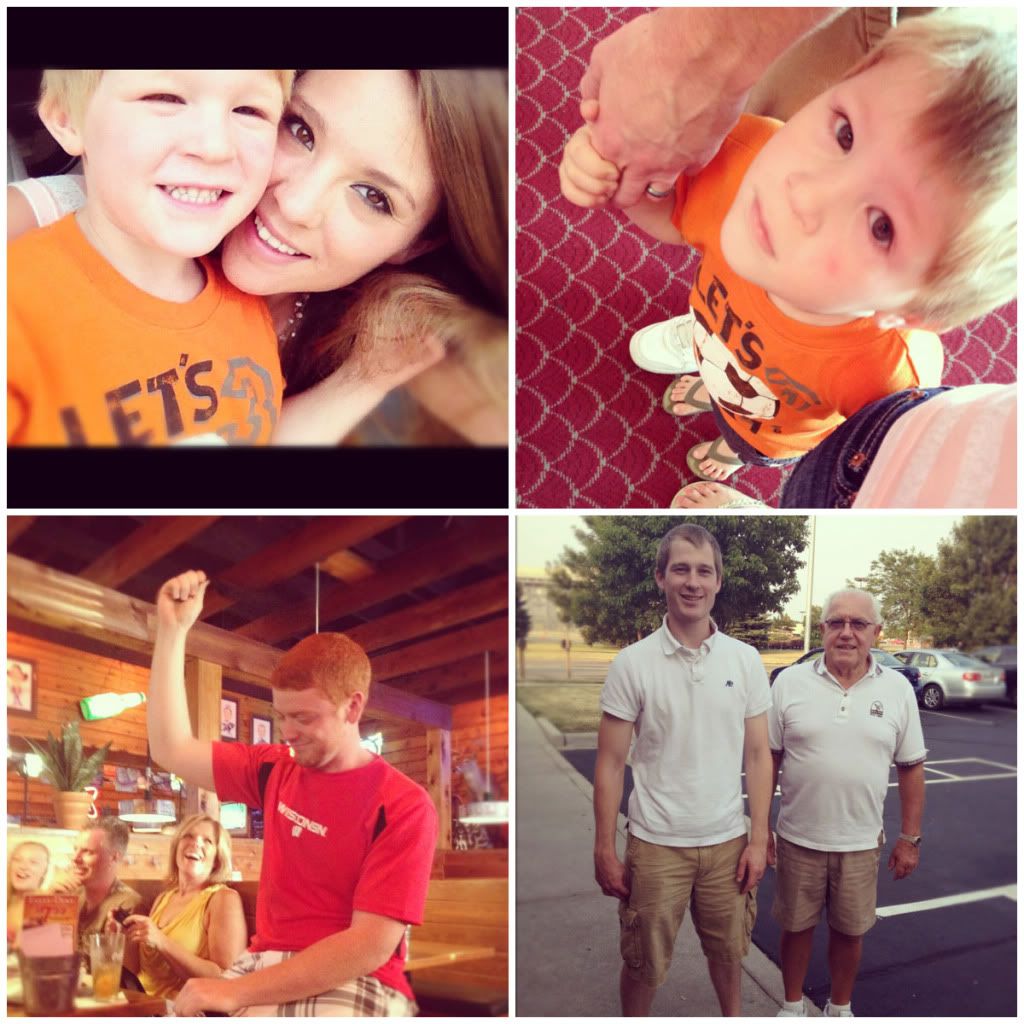 1. Picture before leaving to the movie theater
2. Ready to see Brave
3. Celebrating Ry's 21st!
4. Matching outfits...
Linking up here
& here