It's hard to believe it's already July! I think this month will bring a lot of great things and many memories! I am looking forward to spending the 4th with our family: going to our local parade, eating lots of yummy food, watching the fireworks, and enjoying each others company. While we are celebrating this holiday as many Americans do, I want to take minute and remember what we are really celebrating, and that is our nations birth and our
freedom
.
For some reason every time I think back to past 4th of July celebrations, I always remember back to the 4th I spent in 29 Palms, CA. Sitting in the dry desert with my Marine wife friends, as we attended the on base firework celebration. One of the wife's and I were pregnant, and we spent the holiday together, as our husbands were far off in the desert training for their upcoming deployment. We watched the fireworks and shed a few tears knowing that soon our husbands would be deployed to Iraq.
I don't know why this memory always sticks in my head every 4th of July, but maybe it's because it is the epitome of what the 4th stands for. The reason we get to celebrate this holiday. The reason we are a free nation today. So thank you, thank you to all our past and present troops who make it possible for us to live out our freedoms and celebrate American's Independence today!
Button up: TJ Maxx. Tank: Old Navy. Shorts & belt: American Eagle. Sandals: Target.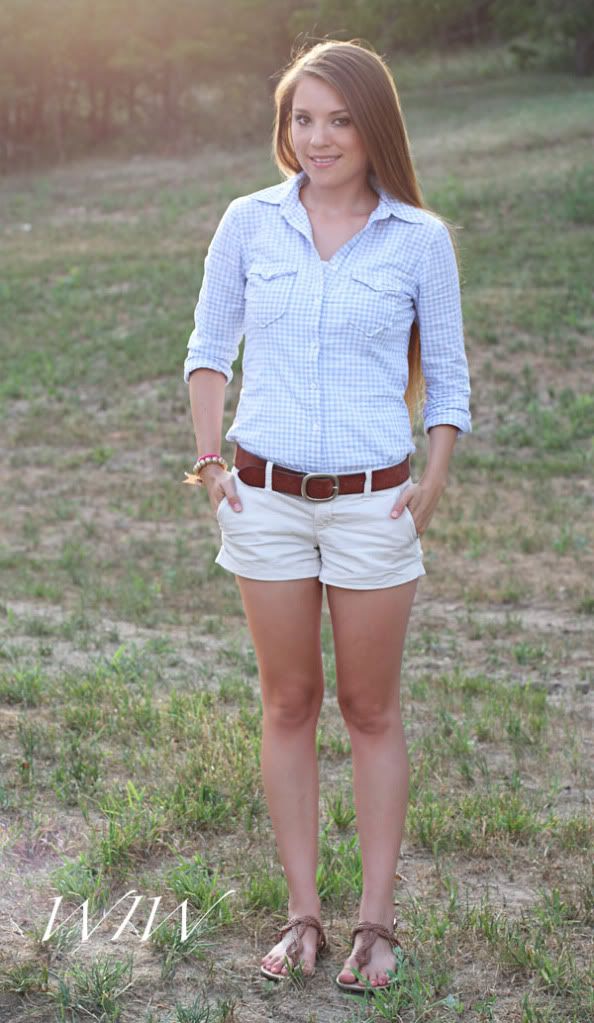 Hope everyone has a safe and fun 4th of July!
What do you have planned?
Linking up here
& here
& here