I'm really excited to share this furniture Re-do with your today! We bought this dresser off of Craigslist, for $20, while we were still living in Colorado. I had big plans for it, but our tiny apartment didn't provide the space I would need to repaint such a big piece. When we moved back to Wisconsin, we took the dresser with us. So it has traveled the country! I've been working on it for so long! It's almost embarrassing how many layers of paint this dresser went through, but at last, it is exactly how I imagined it.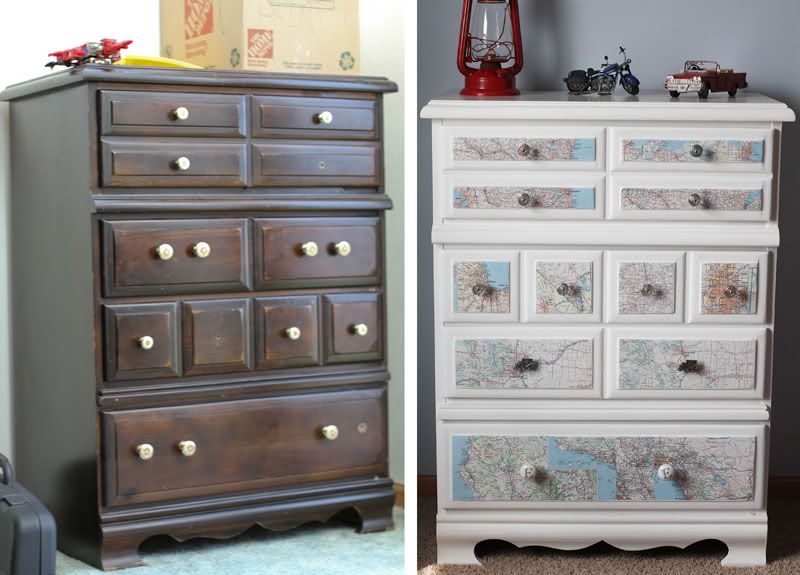 The fun part of this dresser is that I took maps of the states and cities that were most meaningful to us. That way I can show E each place he has traveled to and share the adventures we had in each city.

We chose a few different knobs for the dresser, since it will be used in E's room, we thought the mix- matched look would be fun. The maps and the knobs go perfect with his transportation themed room. Later on (when he grows up) I might switch the knobs to all be the same.
This is the biggest piece of furniture I've ever attempted to re-do, so it was a real challenge, but I've learned so much along the way. I love the meaning behind the piece and the memories it reminds me of :)
What do you think about this map dresser?
Linking up here and here