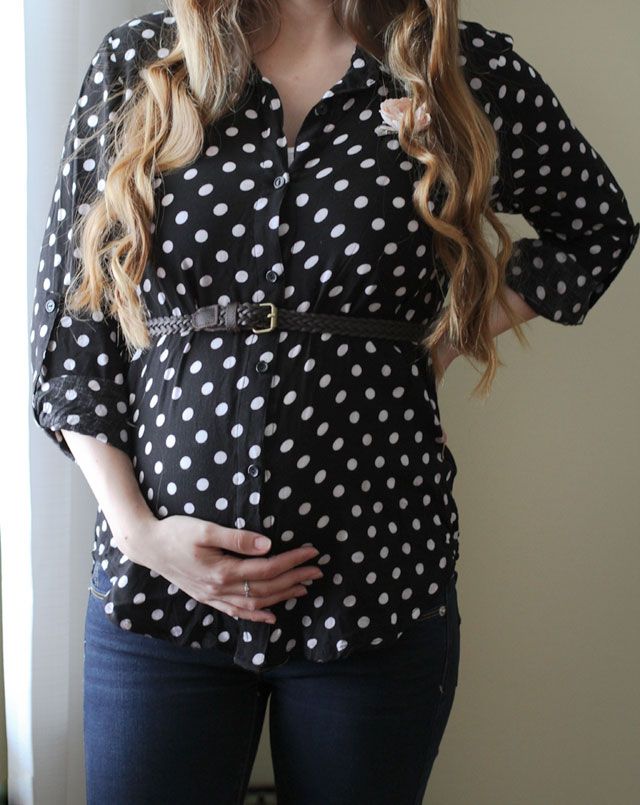 How far along?
24w6d
Total weight gain:
17 pounds,
whoa baby
! Doctor said I gained almost 8 lbs in a month, but she wasn't too concerned since I didn't gain much at the beginning and she doesn't think I will gain much at the end. I just hope to stay under 35!
Baby is the size of:
an eggplant. I thought it was an interesting fact that my uterus is the size of a soccer ball!
Gender:
Girl
:)
Movement
: She slowed down for a few days but now she is back to bouncing around in there hehe.
Maternity clothes?
Some, but it seems more economical to buy regular clothing in a larger size. They are cheaper and easier to find.
Miss anything:
Deli meats. We usually eat a lot of sandwiches and wraps so I miss those. Last time I wrote I miss running, my doctor just took me off pelvic rest and said I can start running again so I am pretty excited about that!
Stretch marks?
No new ones, yet..
Food cravings/aversions:
Not too many unusual cravings.. I guess I have been wanting steak which is odd since we usually don't eat red meat. As for aversions, some food doesn't taste as good as it use to, for example tuna.
Anything making you queasy or sick:
A little queasiness here and there, which is probably normal. Finally got some meds for the cold E and I have had for over a month, so once that clears up we should be good.
Have you started to show yet:
Duh! Everyone says I'm getting big ha!
Wedding rings on or off?
On
Best moments this week:
Celebrating Christmas knowing that next year Aviana will be here celebrating with us :) Also, laying in bed with E in the early morning and having him pat my belly and say "Good morning baby!"
Looking forward to:
Getting the nursery set up and getting some more baby shopping done. It's so fun shopping for girly things :)
I just ordered a blanqi, which is a pregnancy support tank top and I can't wait to try it out! I am hoping it will help with all the back pain I've been having. I will let you all know if it helps.
my soccer ball :)
I was writing these updates monthly, so it didn't feel like my blog was getting bombarded with baby updates, but I'm thinking of switching to every two weeks and then every week for the last month. So much happens in the last half of pregnancy, I don't want to miss documenting it!
Other baby updates:
Linking here,
here,
& here