Since this is my "return" to blogging, I thought I would post some
of the many
phone pictures I've collected over the last month in a half. It's amazing how many photos can add up on your phone!
It hasn't even been a year that we switched over to iPhone's, but I find myself always asking my husband
"what did we do before we had iPhone's!?"
This especially happens when we are lost and need directions, or when I am cooking half a recipe and need to know what is half of 3/4,
because doing the math in my head would be way too time consuming ya know
.
So thank you iPhone for letting me capture all the small moments in life, giving me directions when I'm lost, and thank you siri for knowing the answer to all those little pesky questions
. I promise I do no tell all my mobile phones how much I love them ;)
Anyways, on to the photos!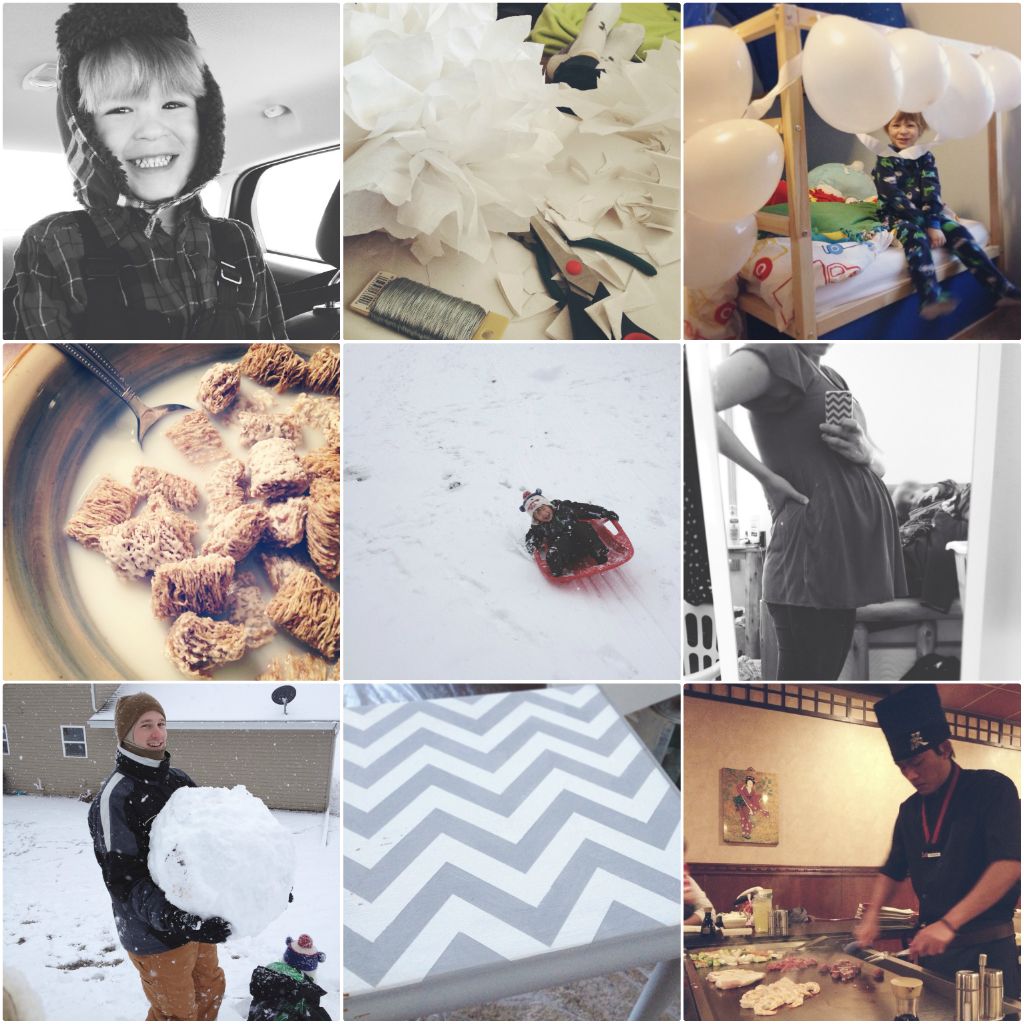 -We celebrated E's 4th birthday with a Winter Wonderland party. The day of his actual birthday we got hit with a ton of snow, to say he enjoyed it would be an understatement! I will be writing a post about his birthday party soon.
-You can see a little snippets of the crafts and projects that have been going on around our house. One of my new favorite crafts is making flowers, for headbands, for baby A. I just hope she doesn't inherit my odd shaped head that doesn't do headbands.
-Every week I try to take a new baby bump photo, especially on the days where I actually get dressed, which have started to come fewer and further in between ;)
-And no iPhone post would be complete without some food photos, Fazoli's and frosted mini-wheats for the win!
What have you bee up to lately? Link you most favorite recent post in the comments so I can stop by and take a look :)
Linking up here & here